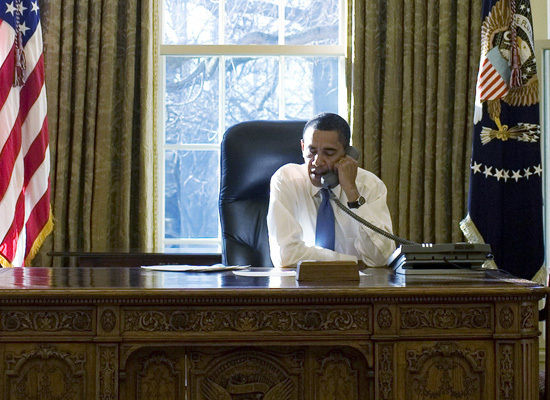 Mr. Squeaky clean Barack Obama isn't wasting any time trying to put the gleam back on the grime-filled White House floors. Apparently, eight years of dirty politics leaves quite a hard-to-scrub film.
So, on his first day as president, Obama rolled up his sleeves and announced his decision to freeze the salaries of aides making $100,000 a year, including the high-profile jobs of White House chief of staff, national security adviser and press secretary. Good luck breaking the news to Rahmbo.
Go-getter Barry also introduced new lobbying rules which he called tighter "than under any other administration in history" and issued an executive order to begin the process of closing down Guantanamo Bay so America can stop being seen as the a**hole torturers of the world.
First hundred days? Please. Barry will handle it in his first 100 hours.