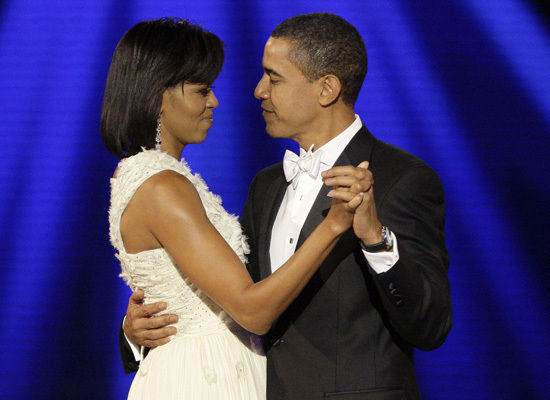 Happy Feet: The First Couple Kick Things Off
It's been quite a day.
Barack Hussein Obama was officially sworn-in as president to complete the nation's seamless transition from international disgrace to world pride.
His excellency even managed to keep it cool when brilliant Bush-appointed Chief Justice John Roberts tried to sabotage his big moment by flubbing the oath of office and throwing everyone off for a not-at-all awkward moment or two.
Followed by a couple hours of lunching, parade walking, hand waving, smiling, and as always, the media's riveting play-by-play commentary. Plus, a complete fashion breakdown of 2009's hottest inauguration styles…you won't believe who showed up in what!
But now that Obama is king, I mean president, it's time to let loose, throw back a few, and boogie the night away at one of the ten inaugural balls featuring Michelle and Barack's signature slow-dance cameo.
Or if you didn't happen to make it on the guest list, you can always watch it on tv like the rest of us losers not named Beyonce.