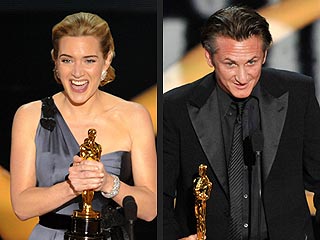 This year's humbled-down "modest" Oscars were a slummin' success–from the totally reasonable $35,000 gift bags (Hollywood bargain!) to the rags-to-riches Mumbai darling Slumdog Millionaire snagging 8 Academy Awards including Best Picture and Best Director.
Heath Ledger rightfully won Best Supporting Actor and not just because he died, but because no one plays a psycho, demented scar-faced clown quite like him. Kate Winslet obviously won the Best Actress award because she is British and it's basically like a rite of passage for them. The whole Holocaust theme didn't hurt either.
The "commie, homo-loving sons of guns" in the Academy also apparently have a sweet-spot for all things not-straight, including Sean Penn's portrayal of San Francisco's openly gay mayor Harvey Milk, which earned him the Best Actor award.
This in turn earned the audience an earful from Penn, who showed you don't have to be gay to play gay, but you must love gay. Or else.
"It's a good time for those who voted for the ban on gay marriage to look into their minds and anticipate their great shame in eyes of their grandchildren. We've got to have equal rights for everyone."
What you thought Sean would come to some ritzy-ditzy Hollywood award show just to accept his gold statuette and walk off without saying something fiery and political? He's an activist first and an actor second, and he doesn't need Hugo Chavez to prove it.
Oh, and let's not forget the fabulous Hugh Jackman who flailed his hot host- self around just enough to keep 33 million Americans tuned in…and confused about their sexuality for three and a half hours.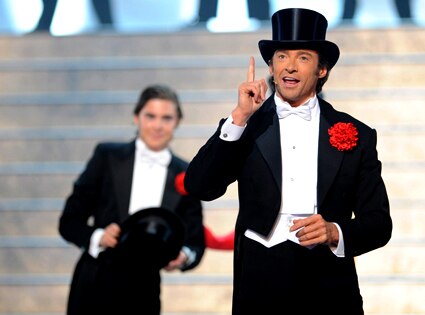 Here's To Hugh!