OMG, so like in case you were wondering just who that fashionable hairdresser on the far right of the picture is, and whether his tight l'il behind is available, newsflash!, that colorful ball of fabulousness is none other than conservative GOP congressman of Illinois, Aaron Schock!
And perhaps the only thing more schocking than his flamboyant ensemble is the fact that this stylish picnic queen voted against repealing Don't Ask, Don't Tell, prohibiting similarly dressed men and women from being their fabulous selves, whether in Army barracks or at White House picnics.
Homosaywhat!?!?
That's right, the same fierce heterosexual who wears a fuchsia (really?) gingham shirt with the perfect button-to-skin-ratio, tucked nicely into tight white hiphuggers, and tied together by a turquoise belt to a White House picnic, votes against the rights of fellow fashionistas and other women-lovin' men who like to tap their feet in airport bathrooms and sing to Streisand in the shower.
Not cool congressman, not cool!
If you are gonna go prancing around the South Lawn dolled up in a get-up gayer than Johnny Weir's Olympic costume that might as well be accompanied by a neon sign flashing "I'M HERE, I'M QUEER!" fine, by all means, have yourself a freakin' ball!
But please for the love of Liberace and lace, please do not think you can trick (pun intended) us into thinking you're some tits 'n ass prowlin', chick-bangin' frat bro who guzzles beer while screaming at the TV every Sunday just because you vote like a closeted homophobic wingnut preacher.
The kind that hires "luggage handlers" from rentboy.com, of course!
Oh, wait, Aaron Schock just sent a very important Tweet:
Never thought a pic of me w/ my shirt on would go viral. Learned my lesson and burned the belt.
Phew!! That should do it. But what about that hot pink gingham shirt?? Let's hope you tossed that flashing gay sign deep into the closet where it belongs. Don't worry about it getting all wrinkled, I think Mark Kirk is already in there, tidying up and dusting off the various "service" awards he never actually won.
"Aaron Schock"
Flaming gingham shirt: $100
White hustler pants: $150
80s revival cloth belt in eye-popping, manly turquoise: $50
Anti-gay Republican prancing around a White House picnic like a one-man gay pride float: priceless.
Toned-down wardrobe suggestion for Aaron Schock's next White House Garden Party: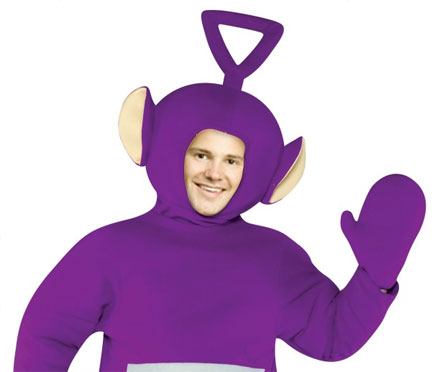 How's that for schock-value?
Or just snap a few "Girls Gone Wild" shots of Mr. Six Pack poolside surrounded by busty, bikini-clad babes to really set the record "straight."
It may come as a real schock, but you're not fooling us, Mr. Fabulous! Snap, snap, kisses!!